Dialect and language are often used interchangeably, but they refer to different things. Let us discuss the difference between dialect and language.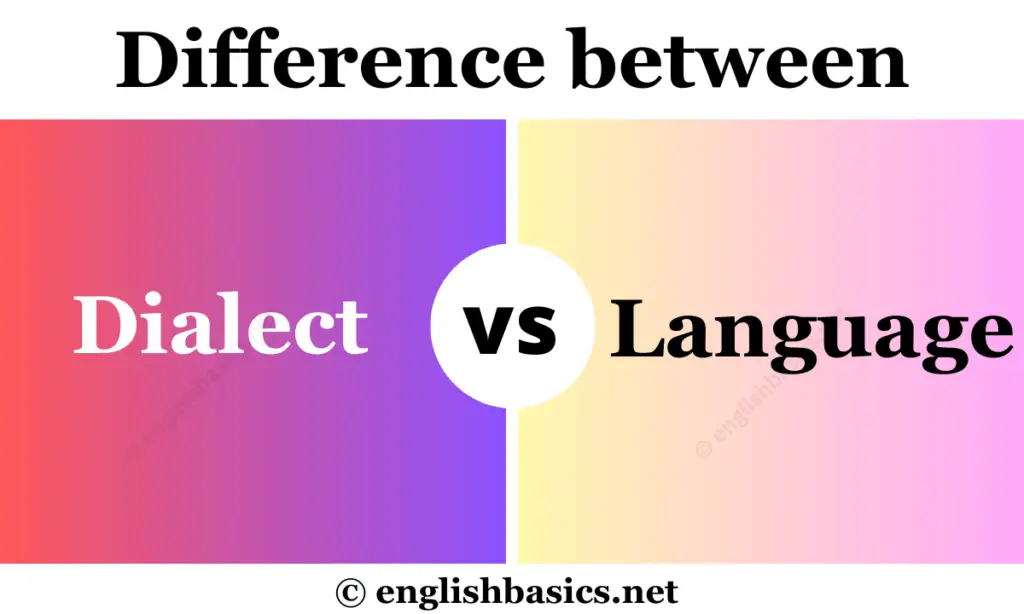 Dialect vs Language – What's the difference?
A dialect is a variety of a language specific to a particular region or group of people. It can include differences in pronunciation, vocabulary, grammar, and idiomatic expressions. For example, the dialects of English spoken in the United States, United Kingdom, and Australia all have distinct features that set them apart.
On the other hand, language is a more general term that refers to a system of communication used by a particular people or nation. It encompasses all the dialects that are spoken within that language community. For example, English, Spanish, and French are all distinct languages, each with their own dialects.
It is important to note that the line between dialect and language can be blurry. Sometimes, the differences between dialects are so significant that they are considered separate languages. This is often the case with dialects that have their own unique writing system or are spoken by a distinct ethnic group. Other times, dialects considered separate languages might be very similar in structure and vocabulary but with different accents or local usages.
Furthermore, various factors can influence dialects, including geography, class, education, and social status. For example, someone living in a rural area may speak a dialect different from someone living in a city. Similarly, people from other social classes may speak different dialects of the same language.
It's also important to note that the status of a dialect or language can be politically charged. The distinction between dialect and language can be used to assert power and reinforce social and political hierarchies. In some cases, the dominant group may try to suppress or marginalize dialects spoken by minority groups, viewing them as inferior or less "correct" versions of the language.
Conclusion
In conclusion, dialect and language are related but distinct concepts. Dialects are specific to certain regions or groups of people, while languages are more general systems of communication used by particular nations or ethnic groups. Understanding the distinction between dialect and language is essential in recognizing and valuing linguistic diversity and avoiding the marginalization of dialects spoken by minority groups.